Consistent taste and quality, New Zealand Spring Lamb is the perfect summer menu addition
Offer your guests something new and exciting
When you think about serving lamb, you immediately think of the classic rack, but this humble yet versatile protein is finding its way into more untraditional preparations. Quickly becoming a trendy go-to with the younger generation, menu items like lamb burgers with new and exciting toppings are being offered as must-try featured items.
Depending on the cut, lamb is very easy to prepare and can handle being grilled, braised, or finished in the oven. Lamb can handle unexpected flavor profiles that aren't traditionally used such as jerk or tandoori, so the possibilities are endless!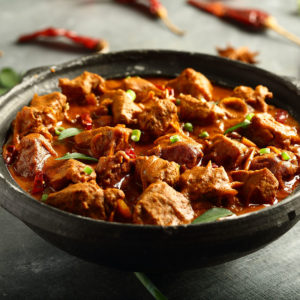 "It's very consistent in its sizing, which chefs like. You know what you're getting when you open the box and you have a very consistent product." Chef John Cirillo explains why he chooses New Zealand Spring Lamb. "Lamb allows you to use another red meat and it's so versatile with so many cuts available."
All New Zealand Spring Lamb products are raised without the use of antibiotics or added hormones, are 100% grass fed and free-range giving the lamb its classic sweet and mild flavor. Adding lamb to the menu allows restauranteurs to offer unique, premium items that are still very profitable.
Try New Zealand Spring Lamb today and give your team an opportunity to be creative and come up with some great ideas that can be featured on your menu!
To bring New Zealand Spring Lamb into your retail locations, please complete the short form.