Create a Customized Meat Program with The Lamb Company
Evaluate the Benefits of Various Meat Processing & Packaging Techniques
Meeting the needs of your shoppers through a customized meat program is something that we can work on with you to achieve. We have the processing and packaging capabilities to design and implement a winning meat program that serves your very specific needs.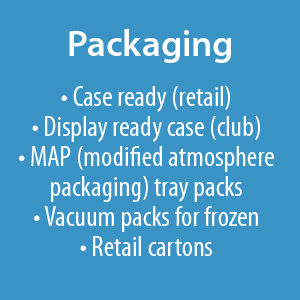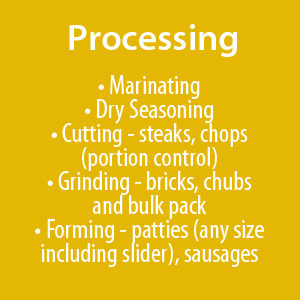 Understandably, consumers continue to demand fresh foods with an adequate shelf-life. So, how do we make this happen? The processes and packaging techniques used at The Lamb Company are in combination with food protection approaches to strengthen the preservation of each of our products as they make their way to our consumers.
Benefits of Various Meat Processing Techniques:
CUTTING
Having a versatile product line, allows us to present our consumers with various cuts of meat, for any recipe or occasion. With product flexibility, we can appeal to larger audiences and offer those consumers properly portioned, delicious, and diverse cuts of meat.
GRINDING
Ground meat is a fantastic addition to any kitchen, especially when it's been packaged and preserved properly. This economical cut of meat adds value everywhere it goes, whether it's packed in bricks, chubs, or bulk.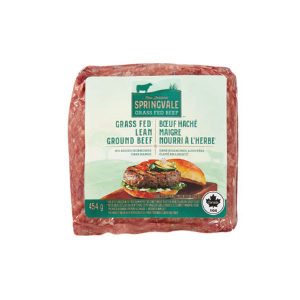 FORMING
There truly is something for everyone with our Forming techniques. We pride ourselves in offering consumers the same great grass fed products in many different shapes and sizes. From burgers and sliders to sausages and meatballs, our product versatility will appeal to whomever consumers are cooking for.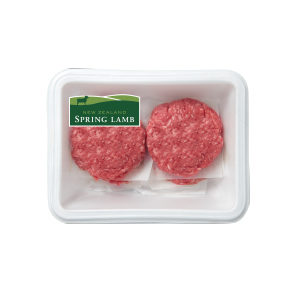 MARINATING (Sauces, Marinades, etc.)
At The Lamb Company, we understand that consumers are interested in marinated and seasoned meats because they're the best of both worlds—quality fresh meats that they cook, but with some of the prep work done for them, delivering a better overall experience. With these products, consumers will enjoy consistency and convenience paired with deliciously elevated flavors, tender meats, and real ingredients.
DRY SEASONING

Flavoring done by The Lamb Company means that your meat is always consistent and delicious. Our Dry Seasoning technique seasons and flavors the meat, while sealing the juices inside the cut without adding any additional moisture to the exterior of the meat like a marinade does. Using a Dry Seasoning allows the consumer to enjoy their meat with a crispy outside and a delectable inside.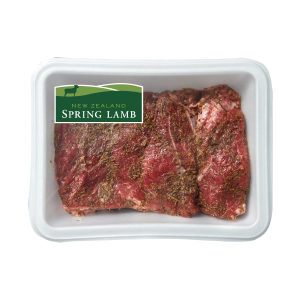 TRIMMING/FINISHING
Consumers are looking for red meat options that have less fat and added health benefits. During the processing of our products, we take the time to trim unwanted fats from our meats so that we can offer consumers the best cuts that they'll want to eat again and again.
Benefits of Various Meat Packaging Techniques:
At The Lamb Company, packaging fulfils several functions – from containment, storage, and transport; to protecting and preserving meat products all while maintaining the quality standards required for selling. Read below to learn more about the benefits of specific packaging of our meat products.
MAP TRAYS
MAP Trays (Modified Atmosphere Packages) help to ensure product quality, freshness, and a long shelf-life (11 days) by protecting the atmosphere inside of the package. MAP Trays leave a space between the meat on the tray and the top of the package, so that gases can be added to this space including oxygen and carbon dioxide. This packaging option can offer increased product availability, reduced costs, longer freshness cycles, reduced labor, and waste elimination for retailers.
*Note: MAP is usually used in conjunction with other preservation techniques such as refrigeration.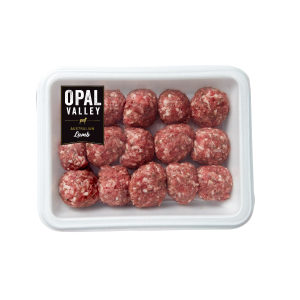 VACUUM PACKS
Vacuum packaging removes all atmospheric gases, including oxygen from meat products, which prevents oxidation of the meat. This type of meat packaging provides added safety to our products, offering a significantly longer shelf-life and eliminating freezer burn (when frozen).

VACUUM SKIN
Vacuum Skin packaging encloses the cut of meat like a second skin which enhances the product's visual appeal, extends its shelf-life, holds the product in place (minimizing leakage), and is freezer ready. Vacuum Skin packaging also allows for printing on the package, which is effective in providing necessary product information and works to capture the customer's attention toward the product.
CASE-READY (Retail)
The Lamb Company's case-ready meat packaging offers numerous benefits to retailers, with the top being that products arrive ready to go into the display case. Furthermore, because these products have already been packaged and processed, they have a longer shelf-life compared to meat packaged in the retail store (which generally lasts only about 1-5 days). Case-ready products also allow retailers to manage their inventory more effectively by controlling unit costs and providing consistent products to their customers.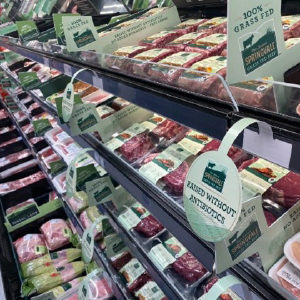 BULK (FS) PACKS
Buying meat products in bulk may cause some retailers and consumers to hesitate because they don't want to make the commitment, however there are many benefits to making bulk purchases, especially when it comes to meat products. Some of these benefits include convenience, abundant supply, and a variety of cuts, which all translate into reduced costs at the end of the day.
DISPLAY READY CASES (club)
Display-Ready Case packaging provides so many benefits to both retailers and consumers. These Case-Ready meats are cut and packaged at The Lamb Company facility and sent to retail stores ready for placement in refrigerated display cases. Additional advantages include efficiency, quality control, close control of sanitization, and specialized eye-catching packaging.
ROLL STOCK
Roll Stock packaging is used at The Lamb Company because of its sturdiness and impenetrability, it is a great way to protect the meat from contamination. Roll Stock packages are completely sealed (preventing oxidization), see-through (clarity of product), eye-catching, cost-effective and help our products to stay fresh for longer (increased shelf-life of up to 21 days). Roll Stock is particularly great for retailers that have stores in remote locations, considering the increased logistics time.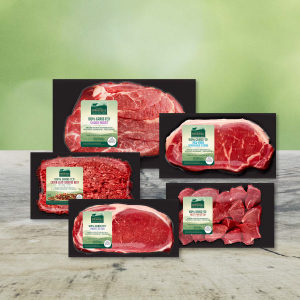 At The Lamb Company, we understand that convenience and quality are of utmost importance for our retailers or consumers. We have also identified that consumer inclination toward Case-Ready and Vacuum Skin packaging is increasing, primarily due to sanitation measures taking place in the external environment.
You can feel good about the meat you're selling, eating, and feeding, as all our animals are ethically pasture raised, free of hormones and antibiotics, and Certified grass fed.
Please complete the short form to begin the process of offering your consumers a new, customized meat program today!