Offer Something New
Ground Venison
Four Seasons grass fed farm raised ground venison is continuing to gain popularity with consumers. In some regions, it has started to outsell bison as a healthy meat protein.
Four Seasons Venison has a mild flavor and is humanely raised. This protein is also a nutritional powerhouse: 4oz (113g) of our grass fed venison has only 140 calories, 24gms of protein and 25% of daily iron needs.
Four Seasons Venison ticks all the boxes for consumers who are looking for pure products that are also good for you. Our grass fed venison is non-GMO, pasture raised, free-range, and all-natural. It is raised without added hormones or steroids, and is antibiotic free.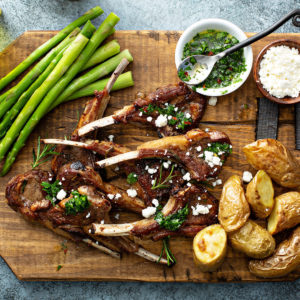 Shoppers are buying Four Seasons grass fed ground venison to prepare in a variety of ways, such as burgers, meatballs, and meatloaf. In addition to being an affordable and high-quality protein, it's very easy to prepare and cook. Burgers take just 3 minutes to cook per side, going from prep to plate in less than 10 minutes.
Offer your consumers a new, pasture raised protein today. Four Seasons grass fed ground venison is available in 1lb vacuum sealed retail bricks.
To bring Four Seasons Ground Venison into your retail locations, please complete the short form.